Qu'Appelle Foundation Offers Financial Assistance to Women with Cancer
by Deb Spooner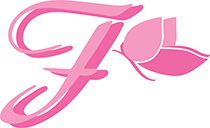 ---
Removing the financial burdens often allows healing to begin.
Forever Friends of Hope Foundation Incorporated (FFOH) is a grass roots organization founded in the town of Qu'Appelle 15 years ago—yes, we are celebrating our 15th anniversary this year and proud of this accomplishment. The founding members lost a close friend (Theresa Frederickson nee Priddell) to breast cancer in 2001. The members' first response was to "give back."
Originally, the group ran in the CIBC "Run for the Cure" for three consecutive years, and thanks to the support of Qu'Appelle and surrounding communities, we won the Team Award for our fundraising efforts. Through those three years, the Forever Friends of Hope group was still seeing and hearing many stories of women going through their own battles financially, women with curved spines because they couldn't afford prosthetics, stories of families losing their homes to foreclosure, women going without wigs because their children needed school supplies. This was the turning point in the history of Forever Friends as we then became a Foundation and Registered Charity that provides financial support to women and their families who are actively battling cancer throughout the province of Saskatchewan.
Research gives people more information and saves lives. There is no doubt about that, but while they are researching, families still need food on their table and a roof over their heads.
Forever Friends of Hope, while dealing with over 85 applications sent in by women battling cancer, have stopped four foreclosures of homes and have given away over $138,000 since becoming a Foundation. Applications can be found on our website. We have paid for prosthetics and wigs, registrations for vehicles for women to get to doctor's appointments and chemo/radiation treatments, rent and mortgage payments, SaskPower and SaskEnergy monthly bills, school supplies and daycare, groceries, lymphedema treatment and massage, and much more. Removing the financial burdens often allows healing to begin.
The foundation holds two main fundraisers each year—Ladies Night Out and Auction in March in the Qu'Appelle Lion's community hall and another one in November at the Conexus Arts Centre, Regina. Contact our group if you would like to attend either of these functions.
Donations are greatly appreciated. Forever Friends issues a charitable receipt for your generosity. Check out our website at www.foreverfriendsofhope.org. To write us, Forever Friends of Hope Foundation Inc., PO Box 422, Qu'Appelle, SK S0G 4A0.
The Board of Forever Friends of Hope Foundation Incorporated is made up of 11 members. We are all volunteers and have no office space, therefore your money goes directly to help the fight against cancer on the home front.
Board Members are Deb Spooner, Janelle Willoughby, Cathy Poelzer, Lora Schaeffer, Alison Poelen, Sue Fricker, Lisa Manshande, Nicole Hoppe, Nicole Dulle, Kristina Yurkoski, and Shirley Priddell.
Deb Spooner is President of Forever Friends of Hope Foundation. For more information, call (306) 699-2934, cell (306) 699-7887, fax (306) 699-7208, and/or visit www.foreverfriendsofhope.org.