Integrative Pain Medicine
A Rapidly Expanding Field of Health Care
by dr. anita chakravarti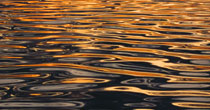 ---
Pain is a universal experience—a little boy with a scraped elbow whose mom can kiss it better, a woman experiencing the pain of labour and the miracle of childbirth, a man recovering from hip surgery, a woman with fibromyalgia, a patient dying of terminal cancer. Yet, it can also be someone experiencing the pain of loss—the death of a spouse, the illness of a child, the betrayal of a friend, failure at a job, the death of a dream. It can be the pain of loneliness. Pain is often feared more than death itself.
Only when pain goes beyond its primary function to warn and protect us from impending harm can it take on a life of its own. Only then can one understand the depth of despair and anguish hidden in these four simple lines:
For all the happiness
Mankind can gain;
Is not in pleasure,
But in rest from pain."
—John Dryden
Pain is a whole person experience that encompasses our physical, mental, emotional, and spiritual aspects. Pain is a complex, multi-dimensional symptom and has a spectrum of expression depending on genetics, environmental factors, and stressors. Pain is dynamic—constantly changing.
Pain is from the Latin "poena" (punishment). The International Association for the Study of Pain defines it as "an unpleasant sensory and emotional experience associated with actual or potential tissue damage, or described in terms of such damage".
Pain has a huge impact on the individual. Pain alters physical, mental, psychological, and emotional functioning and affects social and economic well-being. Pain decreases dignity, personality, and self esteem. Pain embraces the grief and loss of who we were—and the fear and anxiety of who and what we could become. Pain is shared by those who love us. Pain impairs our ability to work, to play, to laugh, to smile—to enjoy life.
Pain has a huge social impact—it is the most common symptom bringing patients to health care providers and the cost is billions of dollars in health care, lost days of work, and decreased productivity.
One of the greatest philosophical changes in Medicine is that pain is now considered a separate disease entity. This decade has been termed the Decade for Pain Control and Research by the US Congress and hospital accreditation guidelines now address pain issues. There have been tremendous advances in science and technology and yet inadequate treatment continues to exist. A recent national pain study shows that the prevalence of chronic pain is high, with arthritic conditions being the most common reason. Prevalence increases with age, is of at least moderate intensity, and present for at least ten years. Approximately two thirds of patients and physicians thought moderate-severe pain was not effectively treated.
Those who wish to integrate complementary and alternative medicine (CAM) into our approach to pain wish to see improvement in conventional biomedical pain practice as well.
Integrative Pain Medicine is defined as the "Selective incorporation of evidence-based CAM therapies into comprehensive treatment plans, in conjunction with conventional methods of diagnosis and treatment, and in the best interest of the patient."
Integrative Medicine is a consumer movement and current social phenomena of significant proportion. Integrative Medicine, including Integrative Pain Medicine, is rapidly expanding with research, education, clinical practice, and major national policy initiatives and commissions in the field.
Pain is the leading reason people turn to Integrative Medicine. Other reasons may include failure of and/or dissatisfaction with conventional methods; the wish to enhance quality of life; the control of side effects; or an affinity for a holistic or philosophic approach to maintenance of health and wellness. Conventional therapies may be inadequate or contraindicated in pediatric, geriatric, obstetric (pregnancy), or cancer populations, and syndromes such as Chronic Fatigue, Fibromyalgia, Myofascial pain syndrome, Irritable Bowel Syndrome, and others. The impetus to search for answers outside of conventional medicine stems from a combination of medical, social, cultural, philosophical, and personal factors.
Health Care Provider-Patient communication with regards to pain modalities being used is essential as there are possible interactions. There is a huge demand for evidence-based information by both patients and providers.
As we start to integrate different perspectives, all sides will have to be patient, respectful, open to new ideas, and willing to learn. This includes conventional and CAM practitioners, as well as the patient, empowering them to be an integral part of a partnership in the journey towards healing and wholeness. This process will take time, effort, and collaboration. Bridges must be built on a strong foundation.
I believe that Integrative Pain Medicine allows us to integrate not only conventional and CAM medicine but also to integrate body, mind, and spirit; to integrate Eastern and Western healing traditions; to integrate the art and science of medicine—to integrate technology with the healing that comes from holding someone's hand with love, compassion, and positive intention.
My approach to Integrative Pain Medicine promotes the basics of balanced nutrition and exercise, healthy sleep habits and lifestyle choices, reintegration and reengagement in life, along with evidence-based biomedical, biopsychosocial, and bioenergetic modalities to address the whole patient.
BIOMEDICAL approaches include:
Pharmacotherapy - Acetaminophen, NSAIDS, Opioids, Antidepressants, Antiepileptics, Topical, Other;
Non-Pharmacotherapy - Thermal (Heat and Cold), TENS, Exercise Rx, Physical Therapy, Massage Therapy, Occupational Therapy, Other;
Invasive Techniques - Infiltration: trigger point injections, botulinum toxin injections, epidural steroids, idocaine infusions; Surgical: spinal disc procedures, joint replacements; Neuromodulation: spinal cord stimulator placement, central, epidural catheter and intrathecal pump placement; Neuroablation; Other.
BIOPSYCHOSOCIAL approaches include:
Conventional psychotherapy;
Cognitive behavioral therapy;
Meditation;
Relaxation techniques;
Hypnosis;
Biofeedback;
MBSR (Mindfulness-Based Stress Reduction);
Guided imagery;
Distraction, Humour, Music, Art, Nature therapy;
Other.
BIOENERGETIC approaches include:
Traditional Medical Systems: Traditional Chinese Medicine, Ancient Indian Healing Arts, Native American Healing System;
Complementary Medical Approaches: Energy Medicine;
Alternative Medical Therapies: Homeopathy, Naturopathic Medicine, Manual Therapies, Aromatherapy, Osteopathy, Chiropractic;
Faith, Religion, Spirituality;
Other.
I believe that most of these modalities transcend their own category, and are indeed, part of a whole or integrated approach to pain. Utilizing combinations from the different paradigms and including the basics, allows us to individualize the management plan, make recommendations, and allows the patient to make educated choices and decisions regarding their own health and well-being.
The philosophy of health as a balance of body, mind, and spirit is an ancient concept that has stood the test of time. Integrative Pain Medicine may help to swing the pendulum back to where science and technology will be used in the broader context of healing, wholeness, and wellness...
Be the change you wish to see in the world.
—Mahatma Gandhi
anita chakravarti is a physician with an interest in acute, chronic, and cancer pain management. She is currently "on leave" and writing a book, Pain and Peace—Embracing the Paradox, from the perspective of a pain practitioner and a pain patient.