Need an Escape? Ready for Change?
Why Not Go on a Retreat?
by Jeanne Hoag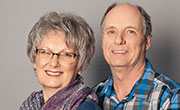 ---
Why go on a retreat?
Making time in your busy life to go on a retreat is a gift to yourself. It provides an escape from your everyday routine to immerse yourself in relaxation, self-care, and powerful transformation. Consider it an investment in yourself and your growth. A retreat gives you a chance to breathe, pause, and look at your life from a new perspective; to reveal answers to questions that have perhaps been troublesome. Taking a retreat is a nurturing "time-out"; a time to rejuvenate your mind, body, and spirit; to reconnect with your authentic self; to reconnect with nature; to reassess what you truly value, and to consider if you are living your life in alignment with those values.
What can you expect?
What makes our weekend retreats special is the focus on experiential learning. Experiential learning is the key to lasting transformation—a way to transform real-life pressing problems in an unexpected, hands-on manner! The best learning truly takes place when people are outside their comfort zones, trying something new or perhaps ready to revisit an old challenge! It allows an opportunity to explore the inner and outer world through a new lens and perhaps come away with a different perspective. It is known that learning something new, being creative, moving your body, spending time in nature, and sharing stories, meals and laughter with those you trust, enhances healing on all levels.
Along with Dale and I and Annie Anderson as retreat hosts and practitioners, guest practitioners are invited to share their knowledge and expertise, thus providing a variety of experiences. Together they guide, support, and encourage participants to explore deeper truths while unlocking the source of their inner power. It is understood that we all come together to learn, grow, and evolve; we are all teachers, we are all learners. Within this safe community of like-minds, we come together as one and create friendships that potentially last a lifetime!
Each retreat is created through divine guidance with a central theme running through each activity. A carefully created schedule of events ensures smooth transitions between activities, yet flexibility is embedded to allow more flow where needed. Specific activities such as the Fire & Drum ceremony, Forest Bathing, Emotion Code, Breathwork, Qigong, and other movement activities have proven to be favourites and so remain in the schedule for every retreat. The remainder is a unique creation based on the theme focus and practitioner expertise.
We also offer "stations" for healing opportunities during Free Time: The Zen Space for quiet contemplation and meditation with Hemi-Sync and Brain Tap; Amethyst Bio-mats; PEMF (Pulsed Electro-Magnetic Frequency) mat; and the Energy Magnifying Frequency Amplifier. Quantum Scalar Wave Energy devices run 24/7 to keep the frequencies at their highest!
The weekend retreat includes approximately 22 hours of planned activities created to help you step into your highest potential. All meals are provided and prepared with love, including dinner Friday evening, breakfast, lunch, and supper on Saturday, and breakfast and lunch on Sunday, along with structured water, tea, and coffee. Shared accommodations at The Resort at Cypress Hills—cabins, townhouses, and resort rooms (not included in the weekend package cost).
The Location
The Cypress Hills Interprovincial Park is located 27 km south of Maple Creek on Hwy 21. As you approach this geographically unique space, surrounded by prairie landscape, you will be surprised by the towering hills and lush forest that greet you. Above the pines is a wide-open sky and one of the best places to view and touch the stars! It is a perfect place in nature to get in touch with your soul, your inner being. The Cypress Hills Community Centre where we meet, and The Resort at Cypress Hills where we sleep, is the ideal location to host these twice-a-year events.
Your Hosts
Dale and Jeanne Hoag are spiritual teachers and transformational leaders. They have had a successful healing practice for 13 years, beginning in Moose Jaw, SK and now in Medicine Hat, Alberta. Divine Guidance Empowering You has evolved through the years, offering a variety of services and products. Although individual sessions are key to lasting change, they have found the power in bringing like-minds together to share, to explore, to experience, to learn and grow.
We all learn from each other and benefit from the energy of group healing. Working with others has shown them what is missing in the lives of many. It's an opportunity for self-care; a time to retreat into nature; to quiet the mind; to make room to connect; to develop space to grow! What better way to facilitate large group connection and healing than at a retreat?
In their desire to provide well-rounded experiences for all who participate in their retreats, Dale and Jeanne have partnered with Annie Anderson of The Energy Medicine Clinic in Medicine Hat, AB. Annie is a dedicated and experienced healing practitioner, always seeking higher learning, understanding, and how best to serve. Sharing in the responsibilities of creating a retreat is the perfect outlet for her creative energy, ideas, and expertise! Together, Dale, Jeanne, and Annie ensure a balanced experience to inner and outer transformation for those who are ready to go within and make lasting change.
Join this dynamic team and their guest practitioners for their sixth retreat this fall, October 21, 22 & 23! For full details see the display ad on page 17 of the 28.2 July/August issue of the WHOLifE Journal.