Active Aging for Life
by Virginia Daninkiewich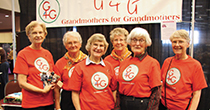 ---
"Aging is not lost youth but a new stage of opportunity and strength."—Betty Friedan
According to the World Health Organization, active ageing is the process of optimizing opportunities for health, participation, and security in order to enhance quality of life as people age. (WHO, 2016)
Active aging means full participation in all aspects of community life: social, economic, cultural, and spiritual. With lifetimes of experience and knowledge, older adults make valuable contributions to their families, friends, organizations, communities, and society in general. Active aging also means independence: the ability to live on one's own terms and make one's own decisions. By maintaining social networks of family and friends of all ages, older adults can build strong relationships across generations and combat isolation. Taking steps to stay healthy as you grow older can mitigate or delay physical problems and disabilities in later life. This can save health care costs and reduce long-term care needs.
Tips for healthy aging include:
Eating a balanced diet—seven helpings of vegetables and fruit per day are recommended for adults 50+ (Health Canada)
Regular exercise—check with your doctor before starting an exercise program
Stay in regular contact with family and friends, social and community groups
Keep a positive attitude towards life in general—try to keep a sense of humour
Take 15 minutes a day to relax
Do an activity you enjoy every day—listen to music, play with pets
Avoid smoking and drink in moderation
Get sufficient sleep
Reduce risks for falls or accidents in the home
With a vision of positive aging for all in an age-friendly community, the Saskatoon Council on Aging (SCOA) provides lifelong learning, fitness activities, and social opportunities that support active healthy aging.
Lifelong Learning (LLL) is the continuous building of skills and knowledge throughout a person's lifetime. (Wikipedia) To become a lifelong learner, try to learn something new every day, discover your talents and interests and observe the world around you. Lifelong learning is like a workout for the brain, continuous learning keeps our minds sharp and improves memory. Other benefits of lifelong learning include the opportunity to develop skills and abilities, make new friends and keep involved as active members of the community.
In addition to our popular art and men's cooking programs, we are offering an exciting new line-up of Lifelong Learning activities for older adults including:
Creative Digital Photography: Learn how to take amazing photographs with your digital camera. Create beautiful images using good photographic composition guidelines.
55 Alive Driver Refresher Course for mature drivers: Renew your driving skills for today's traffic.
Technology courses: Interested in becoming more confident and comfortable with using your iPad/ iPhone, laptop, Samsung/tablet? You will learn how to download Apps and games, share photos, storage etc! Sessions are taught by dedicated volunteers who teach at your pace.
To keep fit, join our SCOA Globe Walk: Challenge yourself and others to participate in a fun winter exercise routine. It is free and you'll stay active and work with a team to achieve an awesome goal—walking the equivalent of 500,000 miles on our Space Station Orbiting Tour 2017!
Have fun and meet new people at our fall events:
Spotlight on Seniors: a day of fun, learning, entertainment, and socializing for older adults—October 4, 2016, TCU Place
Zoomer Idol: talented older adults take centre stage in this vibrant competition—October 27, 2016, TCU Place
Seniors' Neighbourhood Hub Clubs: Mayfair Church location and Royal Canadian Legion Nutana Branch—monthly get-togethers include presentations, blood pressure checks, games, and other fun activities.
All of us are growing older and will face challenges at some points in our lives. By 2017, there will be an estimated 36,449 seniors living in the City of Saskatoon, an increase of 22% when compared to 2012. The population of seniors is estimated to reach 46,386 by 2022. To live longer, healthier lives, older adults can take steps to practise healthy aging: eat healthy foods, increase level of physical activity, avoid smoking, stay socially connected, and reduce risk of falls, among other habits. Lastly, a positive attitude is key to healthy aging, the ability to enjoy life and all it has to offer.
Einstein said it best, "Do not grow old no matter how long you live. Never cease to stand like curious children before the great mystery into which we were born."
To register for programs or for further information, phone (306) 652-2255 or email admin@scoa.ca. The Saskatoon Council on Aging is a non-profit, community-based organization that promotes the dignity, health, and independence of older adults in Saskatoon and area. Visit their website at www.scoa.ca.