How Do You Show Up for Yourself?
by Jeanne Hoag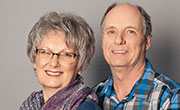 ---
Are you exhausted at the end of the day? Is your stress level at an all-time high? Do you feel emotionally and mentally depleted? Have the last few years taken a toll on your physical, mental, and emotional health? Are you consistently giving of your time to everyone around you—work, family, friends—but feel you have nothing left for yourself? Do you recognize the need for self-care but just don't follow through with making YOU a priority?
When was the last time you gave yourself the gift of time? Not just a few moments here and there between job commitments, appointments, kids' activities, household needs, etc., but a genuine commitment to yourself to be present and connected with your needs?
If you have ever felt:
the need to regain a healthy body and mind;
that you're not as spiritually or emotionally connected as you would like to be;
that you need to remove yourself from the everyday hustle and bustle of life;
that you need to unplug, de-stress, and re-charge;
the desire to reconnect with the deeper aspects of yourself;
that you are ready to explore the deeper aspects of life;
that you are ready to break free from constant negative thoughts;
the need to learn how to control and eliminate depression and anxiety;
that you've lost your purpose and confidence in how you show up in life;
stressed from work or family, and just want to feel utterly safe, warm, and cared for…
...then you've found your sanctuary…a place of refuge…a place to retreat in nature…a place to share with like minds who understand you and your needs!
Our Retreat in Cypress Hills, Saskatchewan, is the perfect weekend get-away! The theme for our 8th retreat is "Learning to Love Yourself." All sessions will help you learn how to show up as that wonderful being that you are!
This all-inclusive weekend retreat includes approximately 24 hours of group sessions, experiences, and activities created to help you step into your highest potential. The small-group event allows for interaction with practitioners and fellow participants while experiencing a variety of modalities and opportunities for healing body, mind, and spirit. Sessions such as EFT (Emotional Freedom Technique), Emotion Code, Deeksha Oneness Blessing, ThetaHealing, Forest Bathing, HeartMath, meditation, chakra work, movement, and fire and drum ceremony are offered by certified and experienced practitioners. Healing stations offer further healing during free time: a Zen space for quiet reflection or meditation using Hemi-sync technology and Brain Tap; Amethyst Bio-mats, PEMF mat (Pulsed Electro-Magnetic Frequencies); EMFA (Energy Magnifying Frequency Amplifier); Scalar Wave Frequency devices; Sacred Geometry Resonance; HeartMath Technology, or take in the fresh air and forest energy on the deck overlooking the quiet waters of Loch Leven Lake across the road from the event centre.
All meals are provided by Jordyn Guckert of The Shop in Maple Creek and prepared with love! Healthy meals include dinner on Friday evening, breakfast, lunch, and supper on Saturday, and breakfast and lunch on Sunday along with snacks, structured water, tea, and coffee.
The weekend includes accommodations at the Resort at Cypress Hills. Share a two- or three-bedroom cabin or townhouse. The cabins are cozy, rustic freestanding units with their own parking and outdoor space with fire pit. The townhouses offer a cozy two-storey, loft style design. Both cabins and townhouses are a short walk to the community hall where the event is held.
Each participant comes away with a different perspective. Here are a few testimonials from past retreat participants:
Every time I have made time for myself a priority and gone on a retreat, I have only one intention and that is to have time away from my stressful life! What I come away with is a realization that I still had more healing, learning, and forgiving to do! I have also learned that the reason for going more than once is to go deeper. It's more than just getting away from family reality, I get closer to the heavenly Father. Being in nature and quiet time allows me to listen deeper. ~Brandy H
Dale and Jeanne are awesome hosts! I learned a lot about myself over the weekend with the help of Dale and Jeanne and the other practitioners. Great food, met some wonderful people and can't wait till the next one. ~ Eugene W
I am new to the energy world. I have always been drawn to energy work, but it wasn't until I attended one of Dale and Jeanne's retreats in 2019 that I had the life-changing experience with the Emotion Code. That has led me on a learning and life-changing path ever since. I am so thankful for that experience. ~Angela G
I really enjoyed the variety of experiences, modalities, and healing opportunities. The practitioners were knowledgeable and skilled in their area of expertise. I also loved the "self-healing stations." It was an added bonus! I came away from the weekend rested, relaxed, and with a renewed sense of self!
~ Sean W
Talk about Divine Empowerment! We felt truly blessed to have had this opportunity to attend such a meaningful retreat and feel the healing power deep within our hearts and souls as we connected to each other and Mother Nature. So many great presenters and sessions to experience and learn from. ~ Dianne M
Jeanne Hoag and her husband Dale are not only energy and spiritual healers with over 15 years of experience in multiple healing modalities, they are also transformational leaders. Creating opportunities for transformation of the body, mind, and spirit in the beautiful and sacred forests of the Cypress Hills in Saskatchewan has become their most important contribution to helping others heal themselves. Although their home and practice, Divine Guidance Empowering You is in Medicine Hat, Alberta, their hearts feel most at home in the Cypress Hills! Join them, Annie Anderson from the Energy Medicine Clinic, Medicine Hat, AB (co-host), and guest practitioners for our spring retreat April 21–23, 2023! Contact Jeanne (403) 504-9690, email jeanne@divineguidance.ca. See the display ad on inside back cover of the 28.5 January/February issue of the WHOLifE Journal.