What's in Your "TOOLBOX" and How Do You Use Those Tools in Your LIFE?
Courtesy of the Visionary Hub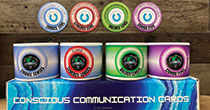 ---
At the Visionary HUB we work with personalities, values, conversations, and tools that allow for greater communication skills. When you are looking for tools to step into a better you, relationships in your life, or better communication at work, or tools to help you manage your money better, what is it you are looking for, or do you even know?
1. PERFORMANCE: Does the tool perform the way the manufacturer, or in our case, the trainers, promised it would?
2. FEATURES: A feature is a unique quality or characteristic that something has.
What features are you looking for and where do you feel stuck in your life?
Does it come with an experience that has meaning to you in the way that you learn?
Do the features add value, keep you accountable, and guide you past the blocks that are holding you back?
Our Innovative, new paradigm tool kit is truly the name of the game to step into your best life.
3. RELIABILITY: The probability that a product, system, or service will perform its intended function adequately.
So that you can not only use the tools for yourself, but you can share them with others, your children, your grandchildren.
You can utilize these tools to impact others in your workplace and friendships.
They won't fail you when you utilize them to full capacity. One of the most obvious benefits of the tools is that they can last you a lifetime.
4. AGREEMENT: It is a meeting of the minds in a common intention, and is made through offer and acceptance.
Do the design and characteristics of the tool meet your standards, since you will be using it?
There are many generic learning and communication tools that just fall into "Acceptable," but do they meet what you need?
The performance of your tools, positive or negative, is, often affected by our thoughts and beliefs.
5. DURABILITY: This is about staying strong and in good condition over a long period of time, no matter what your life circumstances are.
With these tools you can share this wealth of learning with others.
You can hand them down to future generations, your kids and grandkids—this is durability.
With the cost in time or money, you will see it spread out over generations; that is where tremendous VALUE is.
We may often forget about all those tools we've learned throughout our lives and then we wonder why we are staying STUCK. When this happens, sometimes it is just a matter of remembering that which we already know and doing some work to Re-Discover them.
As part of our process at The Visionary Hub, we use tools to guide you back to what is needed and may have always been there. An example could be the creation of a vision board, or the tool of writing in a journal that which we are grateful for every day. We have tools to guide you to clarify your intentions and the goals necessary in small steps to get you there. You may also want to use the tools of meditation, visualization, and forgiveness to get you back on the track of life.
To be effective, these tools must be used and integrated into our lives to create a shift and receive more joy, harmony, and wellbeing. We know this sounds like an obvious thing, but our habits of how we think can often misguide us, or not guide us at all. Using the tools rather than just reading about them is a very powerful and personal ACTION, not only for ourselves, but for our generations to follow. Just like an artist, we are all unique and we all receive "InSpiration" differently.
Join our "Discover U Course" to put these tools to use in your toolbox and to discover your Truth and your Vision, but remember… IT IS ALWAYS YOU IN THE DRIVER'S SEAT, we are here with these tools as your Guides. Visit www.thevisionaryhub.org or see the display ad on page 23 of the 28.5 January/February issue of the WHOLifE Journal.